This post was a collaborative effort with Danpetruzzi.com. Fuck vowels.

SCNTST is from Germany. On his Soundcloud page he's wearing a "J Dilla Changed My Life" tee. Hey man, ours too! On his facebook page his cover image is a photo of graffiti that says "the only good sytsem is a…
(Source: okayfuture.com)
A short stop animation video showing off some street art animation from Broken Fingaz Crew.
"Victory is the creation of a better political reality."
"We'd kill whoever tried to kill us."
"The tragedy of Israel's public security debate is that we don't realize we face a frustrating situation in which we win every battle but lose the war."
-Ami Ayalon, Israeli politician and former head of the Shin Bet, Israel's secret service, from 1996-2000, in The Gatekeepers

The Gatekeepers is Dror Moreh's riveting 2012 documentary focusing on Israeli anti-terror tactics told from the point of view of six former heads of the Shin Bet, Israel's internal secret service organization that works alongside Aman (Israel's central military intelligence body) and Mossad (Israel's national intelligence agency). Everything from the Six-Day War to the present state is discussed in an unapologetically retrospective way that still seems to show emotion honestly and openly. Felt slightly similar to Waltz With Bashir (my favorite film to come out between Triplets of Belleville & The Intouchables) . I'd highly recommend this to anyone who enjoys documentaries


Paolo Rocco - Move Body, Move Forward

Paolo Rocco. Italian DJ from Canada. Mind behind the amazing "Move Body, Move Forward" Beatport breakout hit. This month's Capo Di Tutti Capi of Deep House.

Just learned about this dude three days ago. All songs on his Soundcloud I've heard so far point to impending bossdom. Worthy listens include Through The Mirror (centered around that familiar 90's club keyboard sound), People Say (wonkier acid house with a touch of R&B influence), Present Value (floaty, ambient background with hellishly deep vocal snippets), and Love Preparation (a lustrously thick, jungly track a bit more on the Le Knight Club side of house). I'm looking forward to the day he gets that call from Boiler Room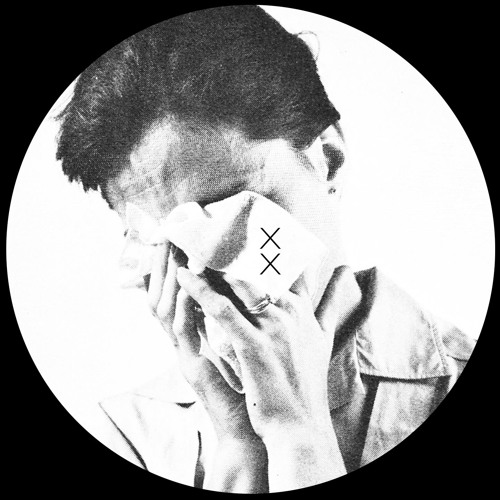 "The Way of the Samurai is found in death. Meditation on inevitable death should be performed daily."
My Uncle Damon next to my Dad's memorial at the 2013 Voices Against Brain Cancer Walk in Central Park today. I can't tell you how proud I am that he continues to raise awareness and collect donations for this cause. Miss you, Pops. You have one hell of a brother trying to fill those old Converse
Here's his personal page over on Voices In Motion: 
Uncle Damon's Personal Honoring Justin
SHAKE


Description originally written on Variable's Vimeo page:

"SHAKE is based on a photography series of the same name by co-director Carli Davidson. The work was inspired by her own dog Norbert, whose drool she regularly cleans off walls due to his own frequent shaking.
In 2012 the Variable team stumbled upon Carli Davidson's photo-series-gone-viral, "SHAKE", and immediately fell in love with the images of dogs that she was able to capture. The combination of innocence and ridiculousness had us all hysterically laughing, and of course thinking; "We NEED to meet this Carli and bring her images to life!" Fortunately for us, Carli responded to our enthusiastic e-mail with an even more enthusiastic e-mail stating that she was totally down to collaborate and had a very similar vision! After months and many meetings of trying to figure out how we could even afford to make this film, we all just decided to empty our pockets, pull some serious strings, and make the video purely for the fun of it."
Action Bronson - Silverado

By now you have to know Bronsolino is my top dog in the game. His ego is unapologetically luxurious in a way that's more celebratory than egotistical, appreciative but still somehow insatiable (with some exceptions like Twin Peugots or whenever he's with Big Body Bes). He just released Blue Chips 2 and after hearing it three times through I think it's the most raw mixtape I've heard in all of 2013. Definitely his most driven tape since Bon Appetit Bitch and Dr. Lecter, Blue Chips 2's impressively heavy production, Wu-Gambinoesque delivery, and convincingly synchronized guest features (there were talks of him trying to get Cam'Ron on it but it fell through) run the show. There are skits here and there that slow things down but, weirdly enough, most of them fit in (personal favorite goes to the attorney commercial in Spanish).

I haven't put a hip hop release on repeat like this since Joey's 1999. And the production is what really gets me. That's the best part… when everything is top tier but the beats still come through. There's no waiting required, either. He goes in from the jump on Silverado posted above. My personal favorites are listed below. The flows I liked most were It Concerns Me, Don's Cheek, Midget Cough, and Amadu Diablo. The beats on Through The Eyes Of A G, 9.24.13, and Rolling Thunder left me speechless. Especially Rolling Thunder. Crazy nice. Like one small step from flawless. Much respect, Don Bronson.

Silverado
Pepe Lopez
The Don's Cheek
It Concerns Me
Jackson & Travolta
Through The Eyes Of A G (Feat. Ab-Soul)
Midget Cough
9.24.13
Rolling Thunder
In The City

Blue Chips 2
9.0/10

Stream/download it over at Noisey: Here's to Action Bronson and Party Supplies at their finest!

Anthony Fantano has an interesting review on The Needle Drop. I don't think Blue Chips felt as cohesive or as developed as Blue Chips 2 and the track lengths didn't bother me as much, but I agree with him on Rolling Thunder.


Spectacular 7 million light installation in the Nabana no Sato botanical garden on the island of Nagashima in Kuwana, Japan. So beautiful.
(Source: demilked.com)
Photoshop makes anything possible